To lure more bees and other helpful insects to our garden, Tijs made a beautiful 5-star bee hotel.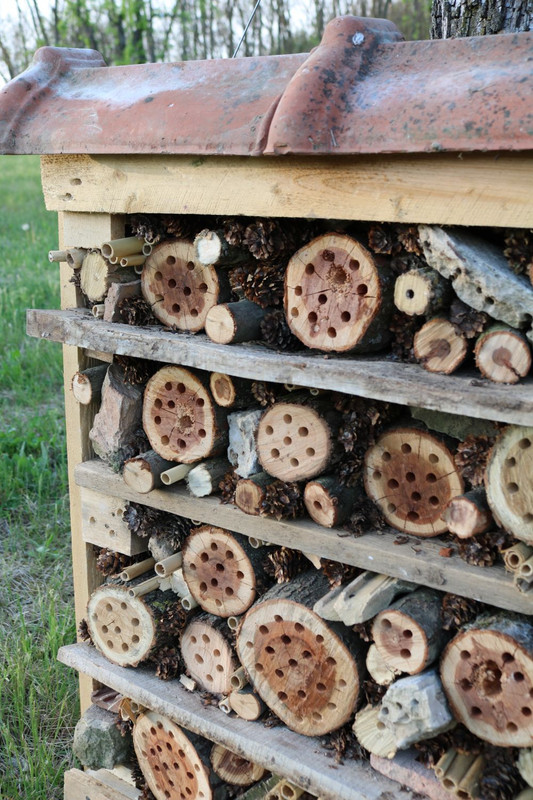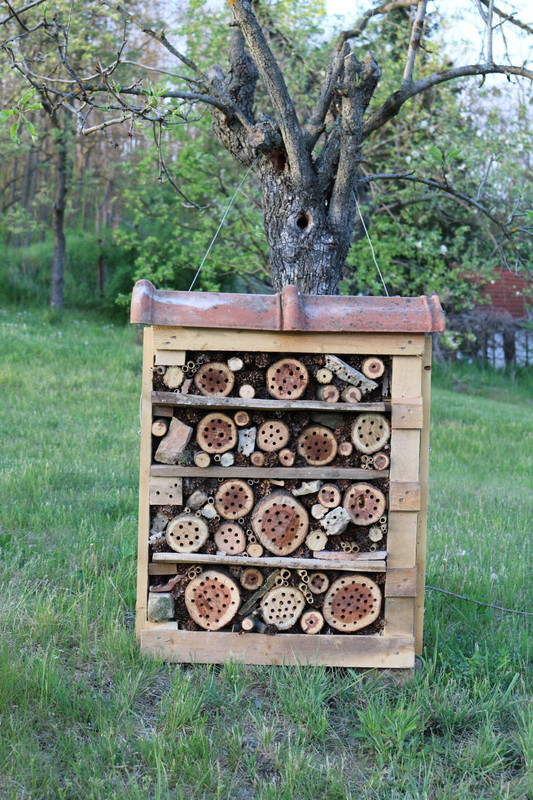 It's so beautiful! If I were a bee, I'd live there 🙂 Beautiful wildflowers nearby, fruit blossoms, the scenery is amazing and it even has a pool nearby!
We started planting a vegetable garden this year. We are growing potatoes, watermelon, cucumber, zucchini, tomatoes and carrots. Milla loves cucumbers! I've never seen a dog so passionate about anything like Milla is about cucumbers. We'll just be randomly talking about cucumbers and Milla will come running from miles away, whining until we give her a piece. She's crazy, but we love her anyway 😉
Here are our watermelon plants, zucchinis and potatoes!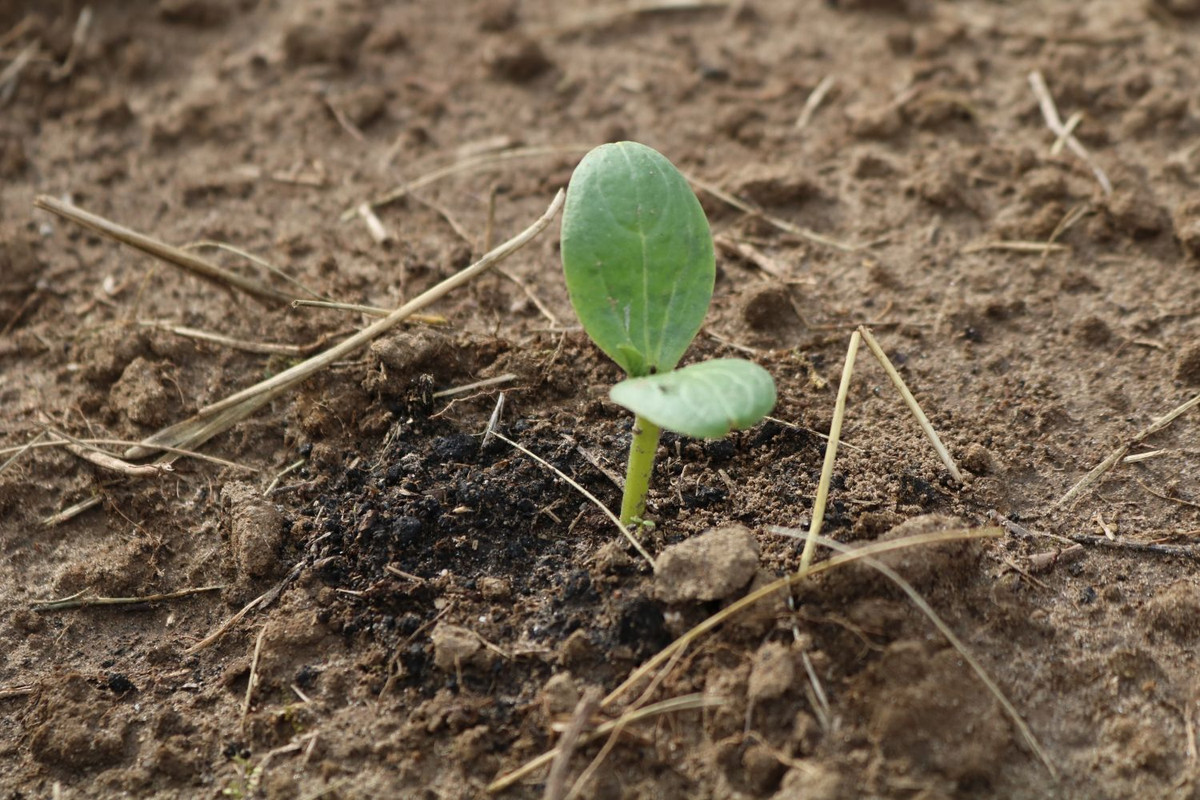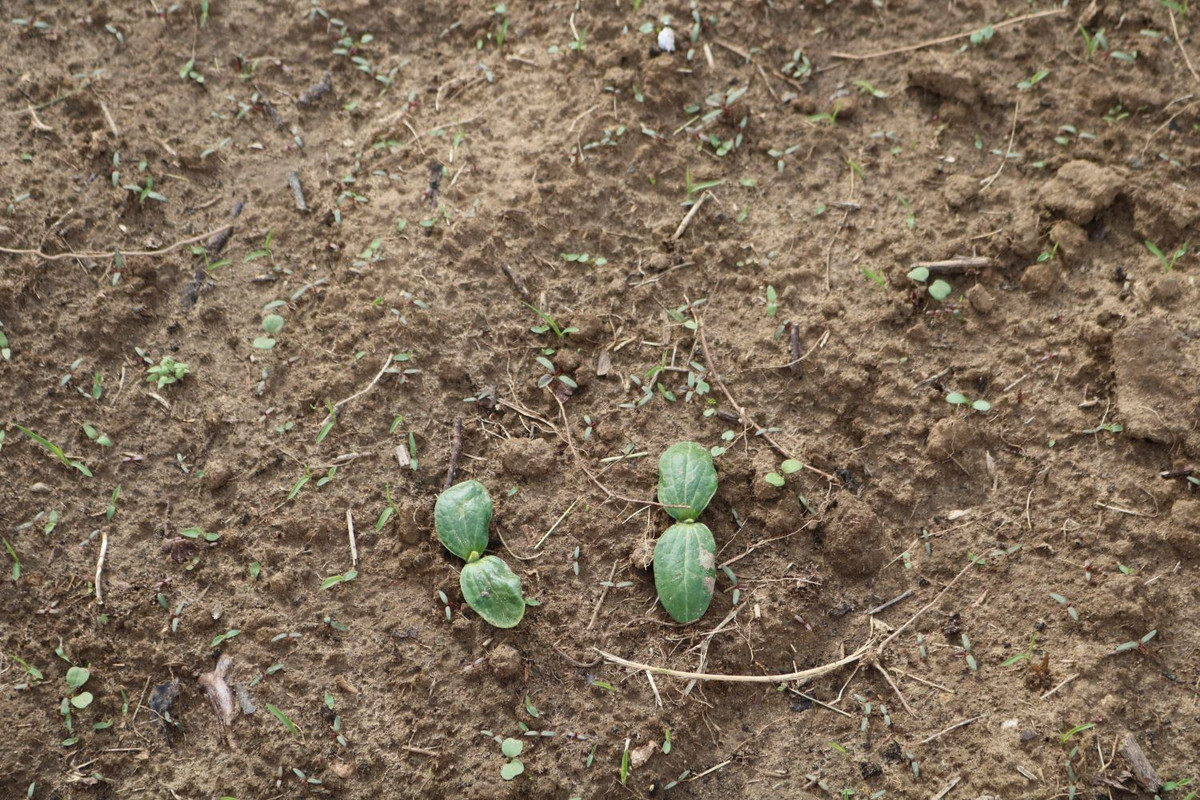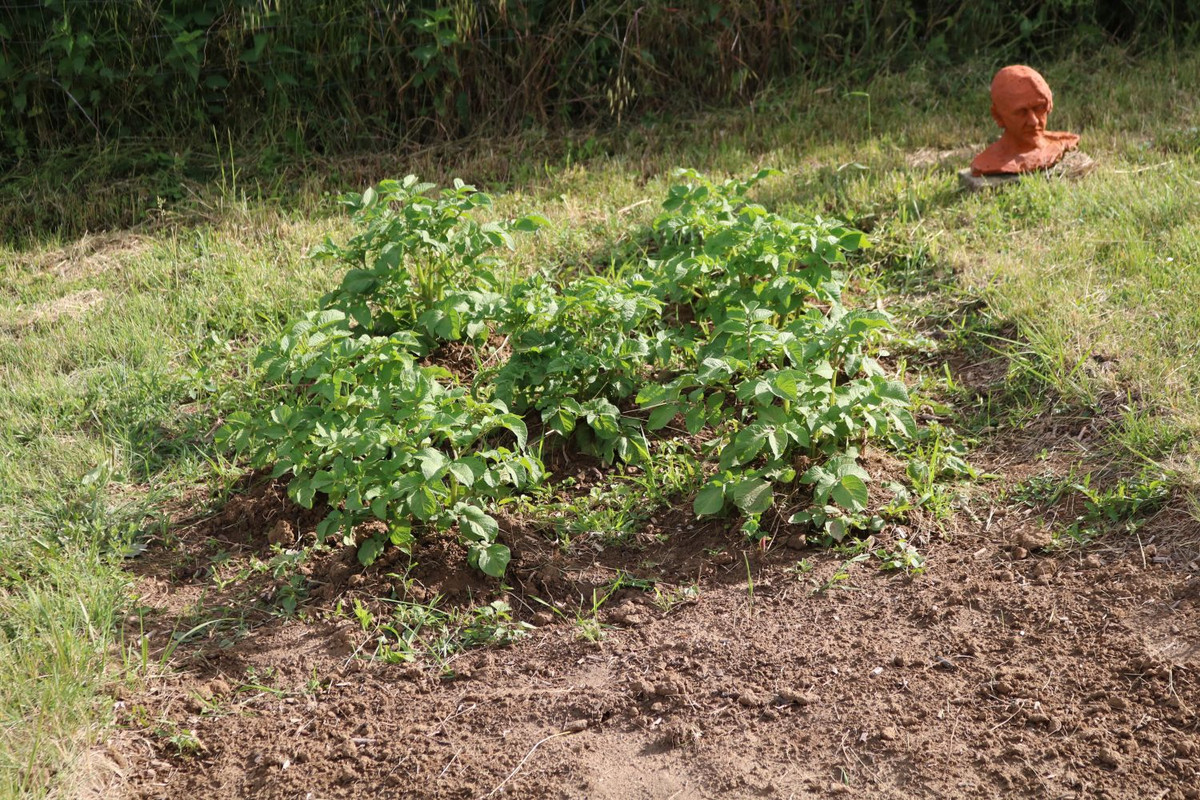 Our baby cherry tree has one single super cute cherry!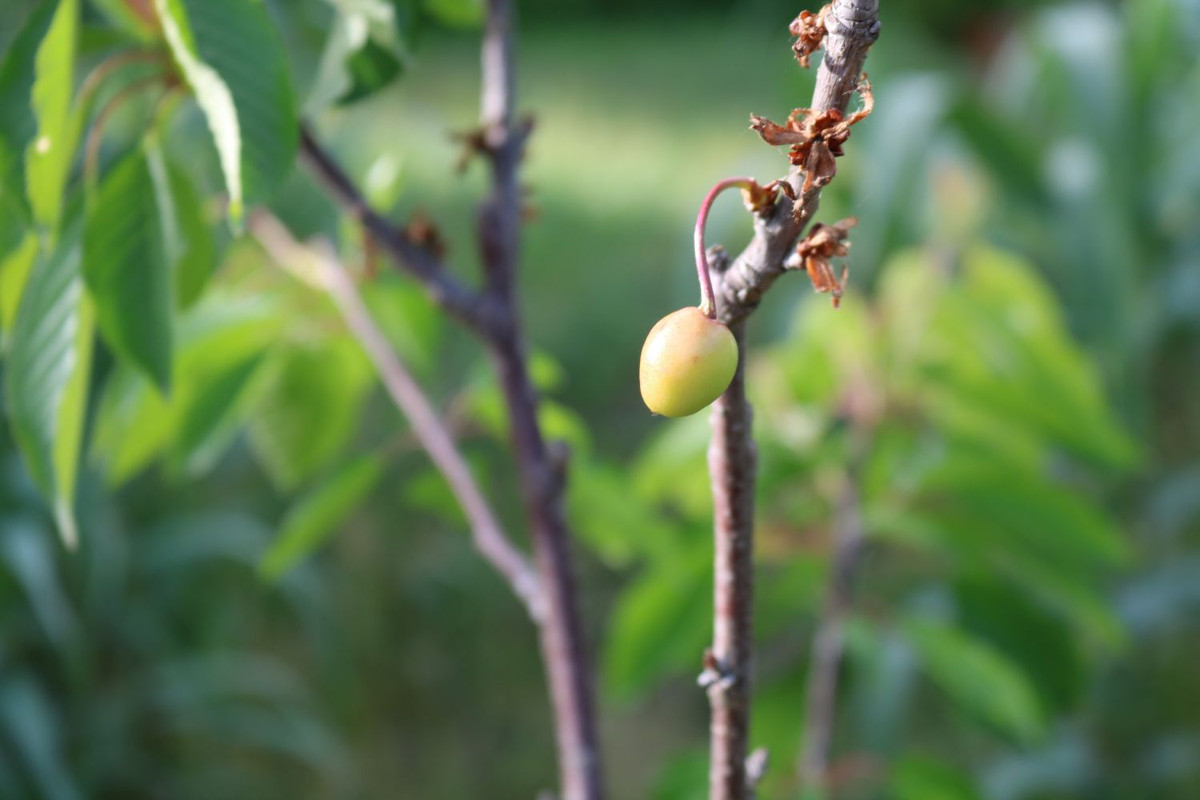 Our mulberry tree will give us lots of berries to snack on this year!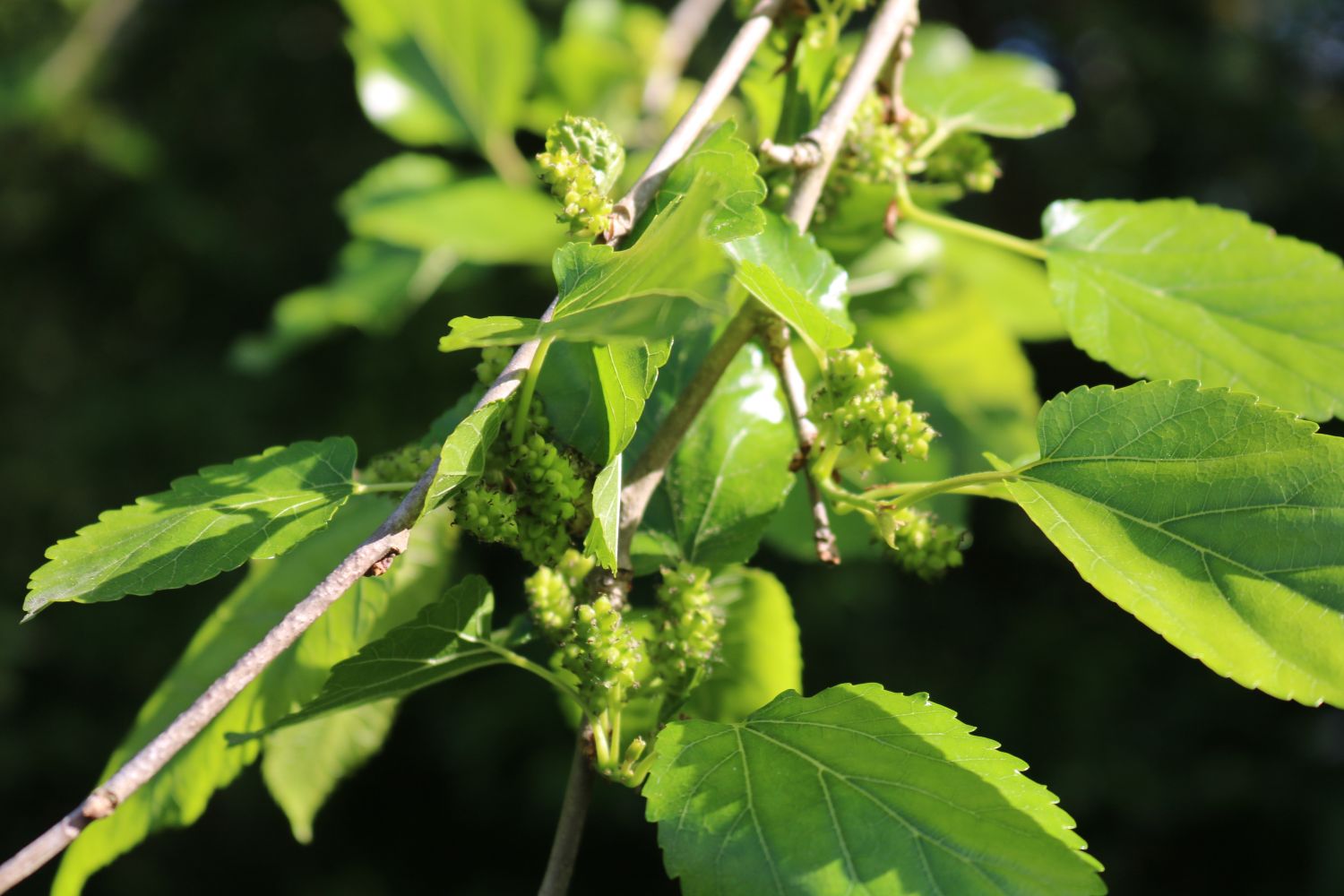 Looks like there is a white monster at the gate!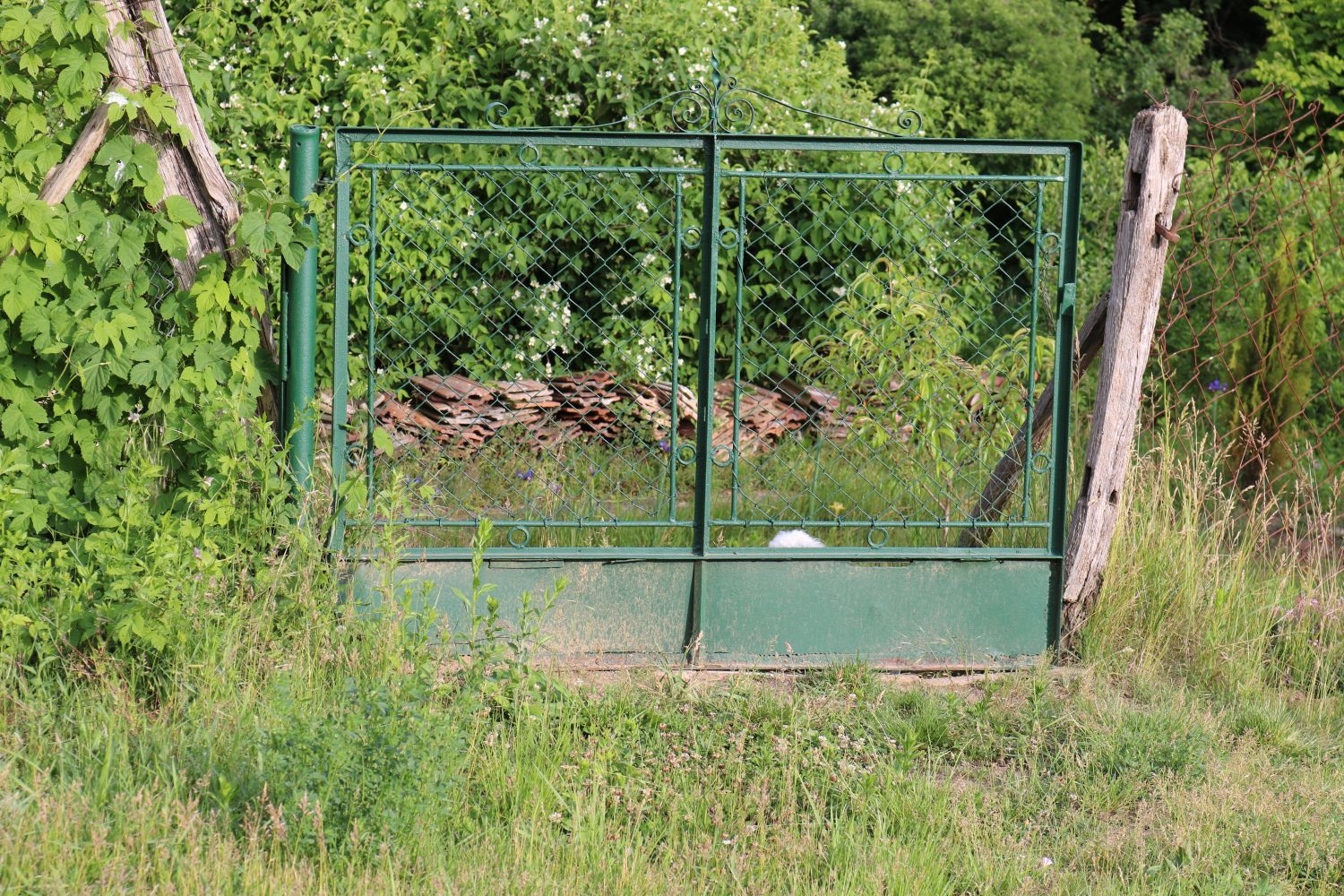 Just kidding, it's sweet little Milla who has been waiting for us very patiently 🙂 Better give her some cucumber slices now!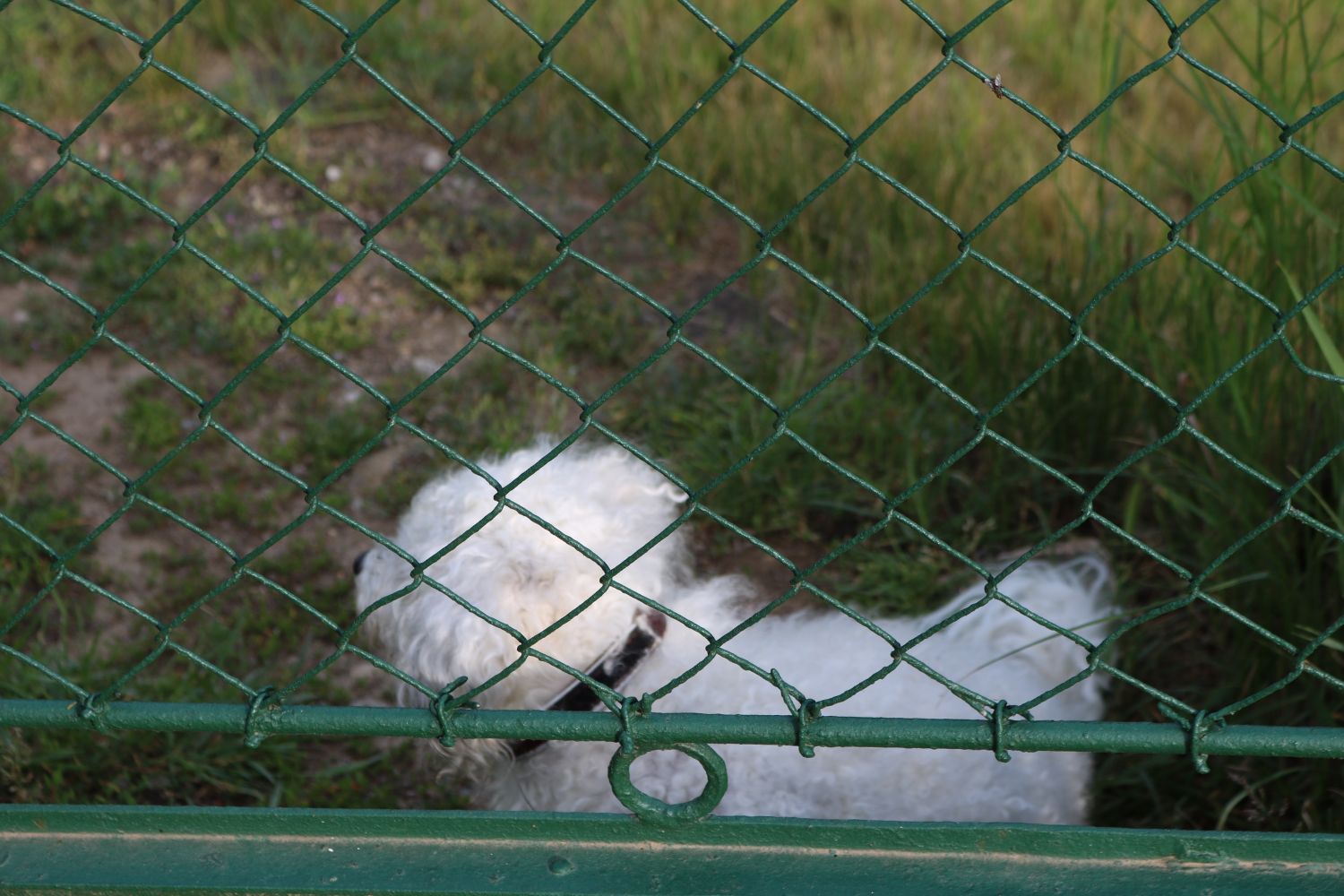 Due to heavy rainfalls this week and us not being able to mow the lawn, the garden tour will be delayed until next week. But I promise it will be a good one, because we have many beautiful flowers to show you!